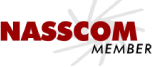 ORGANIZATION HISTORY
Transform The Business Processes With Us
Amity Software stepped into the game of modernizing the business processes through cutting-edge technologies. We offer reliable e-governance solutions, insurance software, SAP services, agriculture management system, weighing solutions, and mobile app development services. Our digital solutions enable automation and ensure tasks are completed on time.
Drive innovation in the services we offer.

Offer a helping hand to make the business processes better.

Interact with clients directly to comprehend and analyze the requirements.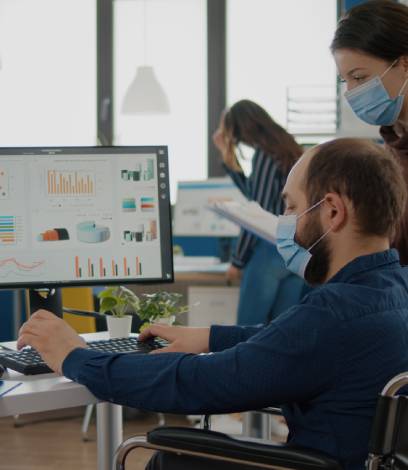 Driving The Business Operations With Integrated Software Solutions
INSURANCE MANAGEMENT
Offer digital insurance solutions to streamline policy and claims management.
E-GOVERNANCE SOLUTIONS
Delivering unmatched e-governance solutions that aid the organization reach its respective goals.
SAP SERVICES & SUPPORT
An ideal SAP partner that provides on-premise and cloud-based migration to SAP S/4HANA.
AGRICULTURE MANAGEMENT
Using technology to make your agriculture practices more efficient, sustainable, and profitable.
MORE SOLUTIONS
Other Scalable Solutions Catering Diverse Sectors
Our Locations
"Reach us any time and we will be happy to help you."
Facts and Figures
Scale our success and acknowledge the achievements through valuable stats.
Testimonials
Hear it from our clients
I was always running short of raw material in my factory. I was paying the full amount to the contractors for my daily needs and was under the impression that my machines are not performing well. On someone's suggestion, I installed Smart Weighment by Amity and that day I realised the actual problem was the weight of the raw material. Right from day 1 of installing SWS, I found out the actual weight of raw material being brought in. Within a week, I saw my finances rising. Thank you, Amity for your wonderful product.
We have been associated with Amity for 12 years. They have developed software for the sugarcane industry that we know as PULSE ERP. And we have received exactly what we wanted from them. If you belong to the agribusiness industry and needs a truly professional company that develops software using cutting-edge technology, I will surely recommend Amity Software to you.
Organization Profile
We are committed to implementing the ideas and making your journey end with success. We serve as an insightful and resourceful partner and aim at building trusted relationships through client proximity. Our team provides industry and technology expertise that helps the clients meet their business requirements.
Insights
Explore more about technologies dominating the world.
Amity Software made SAP S/4 Hana for Valency Group, Nigeria live.
Amity Software has been awarded for Implementation of Electronic Weighing Solution Phase 2 for 2 factories by KTDA, Kenya
DCM Shriram Limited, Rupapur Sugar Unit awards "Vehicle Identification System" project to Amity Software
Join #AmitySoftware To Make Your Ideas Transform The World
Your future depends on the choices you make. Be a part of our team and work in a friendly workplace with the freedom to polish your skills.